The University of Borås has approximately 17,000 students and approximately 760 employees, and our entire campus is located in the city centre of Borås, Sweden.
University of Borås has many exciting research and education environments within several different areas that have access to unique equipment. Many of the university's research projects and courses are closely tied to the objectives of Agenda 2030.
The national and internationally renowned Swedish School of Textiles and Swedish School of Library and Information Science are a part of the University of Borås, both of which host educational programmes and research. Science Park Borås is also a part of the university; it is a national leader when it comes to sustainability and consumption.
Several of our educational programmes are only available at our institution and therefore attract students from all over Sweden.
The Department of Educational Work at the University in Borås has a long experience of using ICT; in both pre- and in-service teacher training. We are one of the leading educational institutions in Sweden implementing ICT in teacher education. For example, using mobile technologies and educational digital tools. Members of our department are in the lead of the development of using digital tools for interactive teaching methods at the university.
The Department of Educational Work has participated in several Erasmus + project with partners from the UK, Cyprus, Germany, Spain and Poland.
One of the projects, the GIGS project, had the aim of encouraging teenage girls to be more involved in STEM subjects through the help of mobile technology and in connection with the United Nations' global challenges. Further work involved participation in the Erasmus + project Promoting Professionalism, Innovation and Transnational Collaboration, designed to promote the use of mobile technology in second language education.
Tobias Ruhtenberg
Management and training
tobias.ruhtenberg@hb.se
Tobias  has an MA in Educational Work with focus on ICT. He teaches how to include ICT in all subjects in teacher education. Also part of in-service training for teachers. Involved in Edtech development in higher education. Former part of a Erasmus + project for engaging girls in STEM subjects with the help of mobile technology.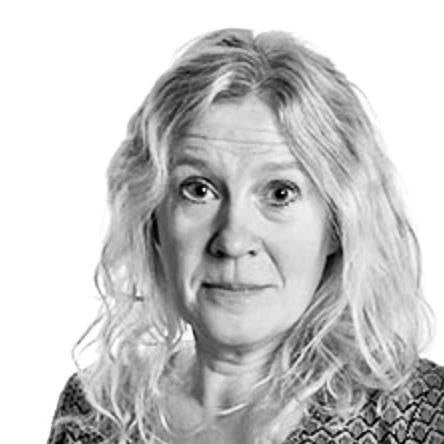 Emma Almingefeldt
Management and training
emma.almingefeldt@hb.se
Emma has a MA in Educational Work and Second Language. She teaches in courses for teacher students, qualified teachers and higher education teachers. Her main interests are study cultures, literacy in a digital age and ICT. She won the Pedagogical prize for using the flipped classroom 2018. Emma is a teacher representative in the board of governors (2021 – 2024).